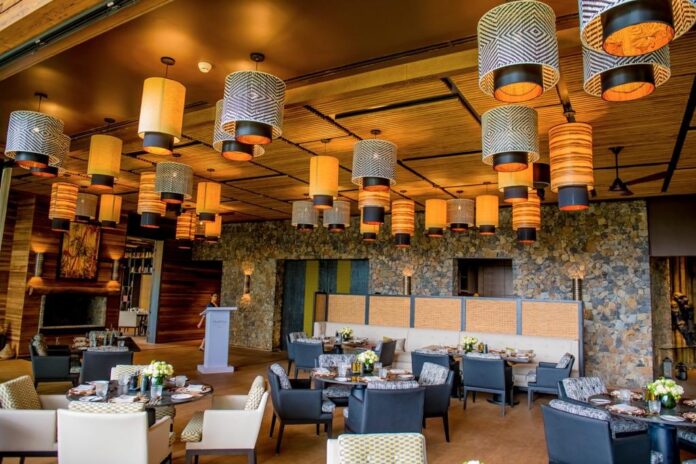 Are you planning to Visit Rwanda during the Covid-19 for the mountain gorilla safaris and culture at the Iby'Iwacu and Azizi Life Experience. You can think about taking luxury trips staying at the new developed safari lodges and camps that have been put in place by the international chain hoteliers. Below are some of the eco luxury lodges and camps to stay during your visit and you will love your trip.
Magashi Camp
Located in the only exclusive-use area of big game haven Akagera National Park, Magashi offers a classic safari experience in one of the world's gorilla trekking capitals. An upscale luxury tented camp that offers every creature comfort imaginable, Magashi will make your stay an unforgettable one. After getting close to the planet's largest living primates, stop off at Akagera to encounter the Big 5 roaming the untamed plains.
Not only will you see big game and experience life in the African wilderness on your Rwanda safari, but you'll do so from the lap of luxury. At this point, there's all what it takes to follow the standard procedures of the covid-19 guidelines.
Ruzizi Tented Lodge offers a classic safari experience in Akagera National Park. Ruzizi immerses guests in their surroundings in every aspect of their stay. Here, you'll have an authentic safari experience, roughing it in the untamed Rwandan landscape while sleeping in authentic canvas tents, searching for the Big 5 on game drives and boating on the tranquil waters of Lake Ihema. From exciting moments, like night drives and water-based safaris, to simpler ones like an afternoon nap in a hammock on the deck suspended over the lake, Ruzizi guarantees an unforgettable experience.
One & Only Nyungwe House
Built on a working tea plantation in Africa's largest mountain rain forest, Nyungwe House has one of the most enviable locations in all of Rwanda. A 5-star resort surrounded by the endless beauty of Nyungwe Forest, the lodge follows suit with its stylish, modern design and décor. The numerous activities on offer including walking with chimps make Nyungwe a paradise for those seeking to make unforgettable memories on their Rwandan safari.
Lake Kivu Serena Hotel
A key ingredient to every successful holiday is some time spent on a pristine beach. Rwanda might be a landlocked country, but that doesn't mean you can't get your dose of fun under the sun. Serena Hotel is located on a private beach on the banks of Lake Kivu, one of Africa's Great Lakes. Here, you'll be able to tan, swim and build sandcastles to your heart's content. Lake Kivu's tranquil waters aren't the hotel's only draw card; there are a host of other activities for every type of traveler to enjoy.
Volcanoes Virunga Lodge
You would never guess that gorilla trekking could be glamorous – yet Virunga Lodge makes the experience exactly that. Explore an ancient Rwandan rain forest and encounter these large majestic primates with this lavish, impeccably designed retreat as your base. Hidden away in Volcanoes National Park, you'll have the privilege of encountering gorillas, tracking golden monkeys and scaling dormant volcanoes without foregoing the modern comforts you're accustomed to.
Sabyinyo Silver Back Lodge
Being Rwanda's first community-owned lodge, Sabyinyo Silver Back's authenticity, warmth and unpretentious friendliness can be felt from the moment you arrive. This little piece of heaven strikes just the right balance of homey and lavish to make your stay pleasant and comfortable which you'll definitely need after a day of gorilla trekking.
Singita Kwitonda Lodge
The stunning design of Kwitonda Lodge matches the exquisite beauty of its natural surroundings. Nestled on the fringes of Volcanoes National Park, this upscale lodge provides easy access to the life changing opportunity of encountering the famous mountain gorillas and does this in complete comfort and style. When you're not trekking through the rain forest or climbing up a volcano, Kwitonda affords every creature comfort you need to unwind after a day of adventure.
Singita Kataza House offers an exclusive-use private villa that's perfect for travelers who value privacy or large families that need plenty of space. Contemporary, elegant and impeccably designed, the house is the epitome of luxury and offers so many private-use facilities and amenities within its walls that it may as well be a tiny resort all on its own. To top it off, Singita Kataza comes with dedicated staff who will make your every wish come true.
Bisate Lodge
The unique and quirky Bisate Lodge is made up of six opulent villas resembling traditional Rwandan huts. Nestled in an eroded volcanic cone on the edge of Volcanoes National Park, Bisate perfectly blends world-class luxury travel with ethical and responsible eco – tourism. The lodge offers a lavish getaway in a breathtaking destination, as well as easy access to encounter the majestic mountain gorillas in their natural habitat. The experiences you'll have at Bisate are sure to be some you'll never forget.