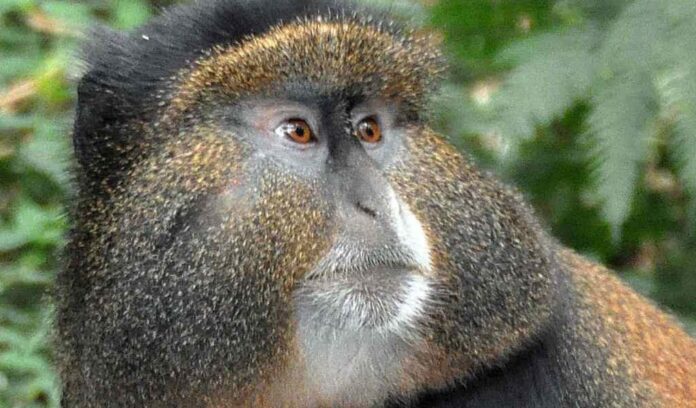 Rwanda was named "The land of a thousand hills" because of a reason and there is no any way you can get to know of it without visiting this mighty destination in the Eastern part of the African Continent. This great destination in the Eastern part is bordering Uganda in the North, Democratic Republic of Congo in the West, Burundi in the South and Tanzania in the East.
Rwanda is systematically characterized with tropical rain forests, montane forests, Savannah grasslands and Woodlands, Shrubs, mountainous areas and Swampy areas, other physical features include Rivers, lakes, Caves, hot springs, valleys and more.
It has three major National Parks for visiting which include Akagera National Park, Nyungwe Forest National Park and Volcanoes National Park but Volcanoes is considered as the main driving point as far as tourism in Rwanda because of its different enticing attractions which include Apes like the shy endangered mountain gorillas, primates like golden monkeys, Vervets, Baboons, Black & White Colobus monkeys, Red tailed Monkeys and more.
While on your Rwanda tour visiting Golden Monkeys in Volcanoes National Park of Rwanda is an exciting moment you will never forget, these Golden Monkeys are brownish in color with white strips in their faces herbivorous in nature feeding on young bamboo shoot and stem, tree leaves and flowers, fruits like Mangoes, Oranges, Jack fruit, Avocadoes, Sweet bananas, Sugar canes, other crops like maize, ground nuts and more.
These Golden Monkeys are like Chimpanzees in that they feed both on ground and up in the tree branches except that for them like staying in bamboo forests and most of the times these primates are found in areas covered with bamboo forests.
There is no limited number of people for tracking golden monkeys like how it is done for mountain gorillas but usually they depend on the number of people available for tracking activity that day, the tracking journey is usually started in the morning after some briefing at the park offices following the established routes with the park ranger guide to lead you through the jungle.
While in jungle you have opportunities of sighting other features which include big tree species, insects like butter flies, monkeys like Black and White Colobus, Red tailed, Blue Monkeys, Vervets, and different bird species.
After locating presence of these golden monkeys in bamboo forests you are offered one hour period of time while seeing these primates feeding on young bamboo shoot, resting in the bamboo leaves, playing with young ones plus taking photos of them, after this hour you are required to vacate the place such that these primates can continue with their day-to-day activities.
When you leave for this activity in the morning by lunch time you will be done with it but do not forget to bring yourself strong hiking shoes, insect repellents, capes, long sleeved shirts and trousers, water proof bags and jackets to protect yourself from mud, thorns and hooks, biting insects like tsetse flies, skin scratches and rainfall water respectively.
Tracking Golden Monkeys in Volcanoes National Park requires you to buy a permit which costs $100 USD per person and after that session you may opt for other activities which include Mountain gorilla trekking, Volcanoes hiking since this park is characterized with different volcanoes which include Mountain Karisimbi, Bisoke, Muhabura and more but usually if you have more days to spend with in Volcanoes National Park because activities like Mountain Gorilla trekking, Mountain hiking require full day such that your time for resting after the trek is also catered for.